The Next Stop would like to thank everyone who came out for the golf tournament this past Monday at Reunion.  It was a great day full of laughs, kind hearts, and overall enjoyment.  We will have a report over the next week or so with the exact total donation amount we received, but until then, enjoy some pictures from the event….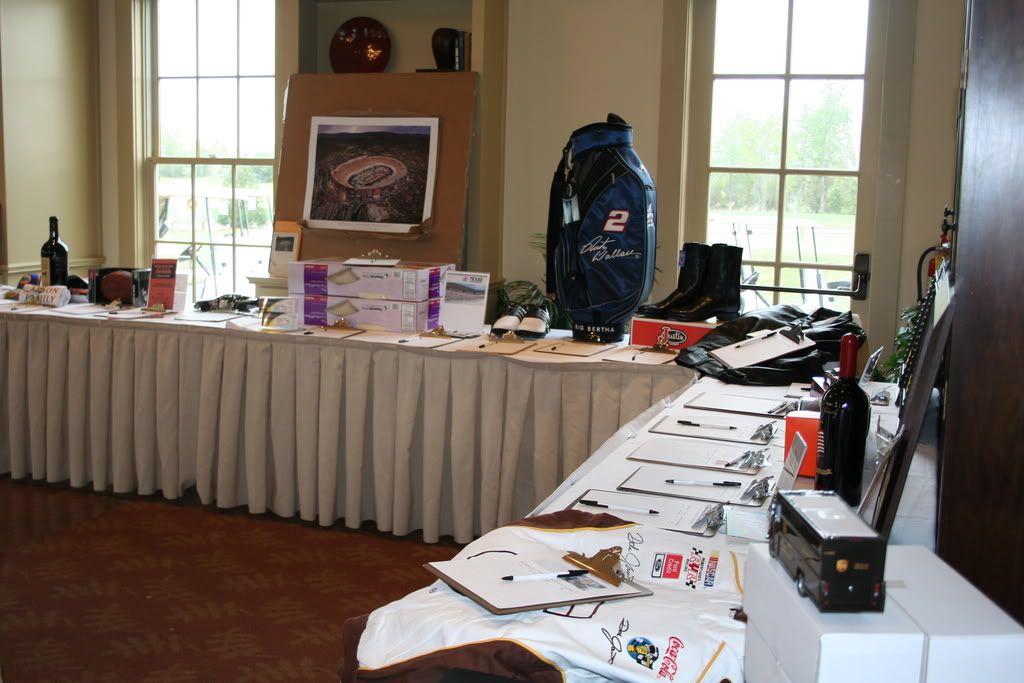 The Silent Auction setup before all the bidding began….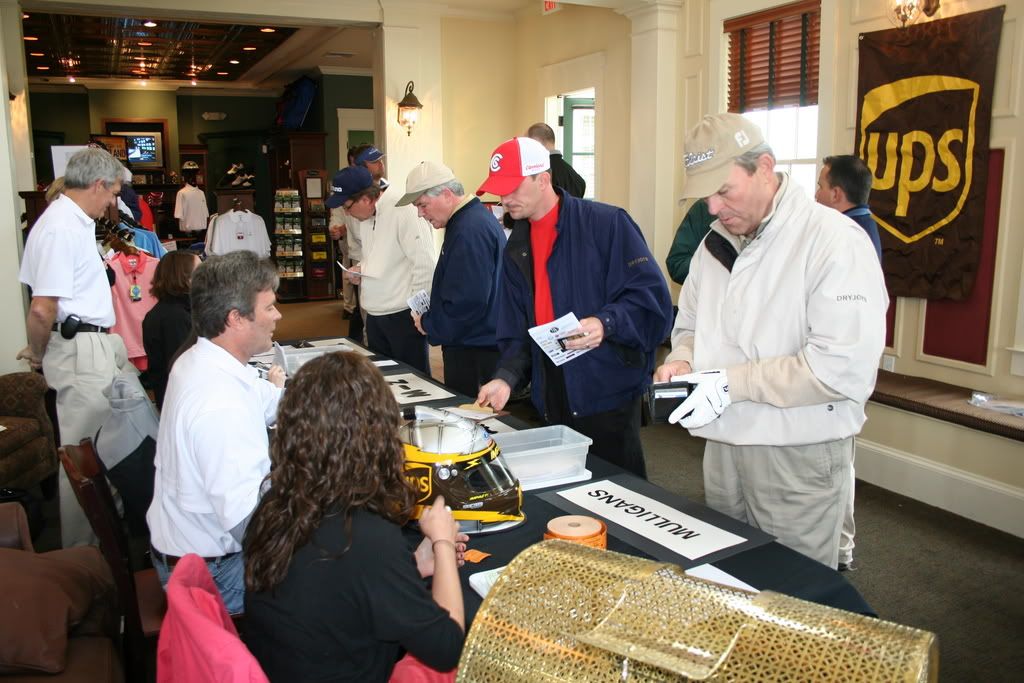 The Next Stop volunteers check our golfers in and make sure they buy their mulligans…
And the golfers are off! The tournament begins!
Meanwhile, back at the clubhouse…
The wine-tasting is about to begin!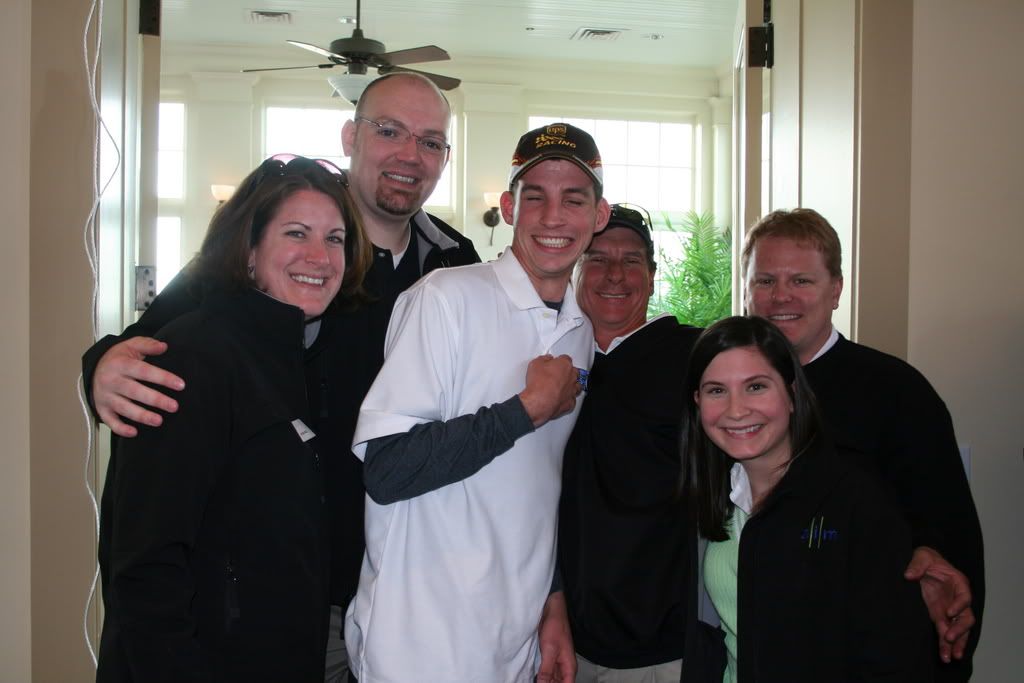 The wonderful a|i|m Marketing staff did a GREAT job helping out with the tournament, we couldn't have done it without them!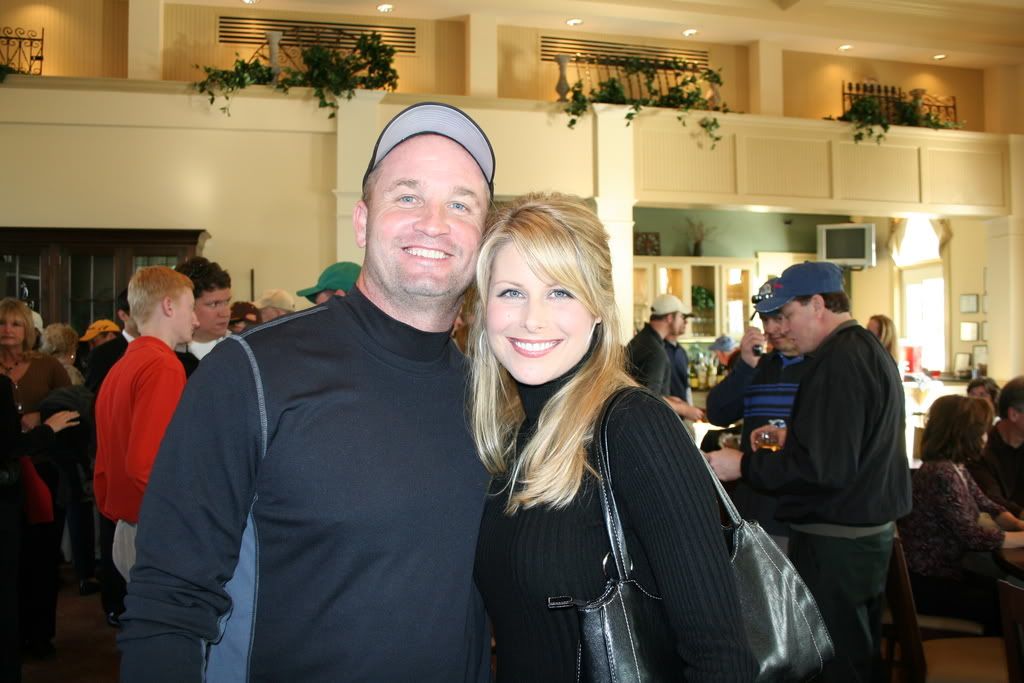 NHRA driver Bob Vandergriff and wife Johnnie were among the many who helped raise funds for The Next Stop.  Bob donated NHRA tickets, a signed shirt, and a signed model of his UPS Racing Dragster.
Our winning team in the golf scramble poses with founder Stu LaRoche!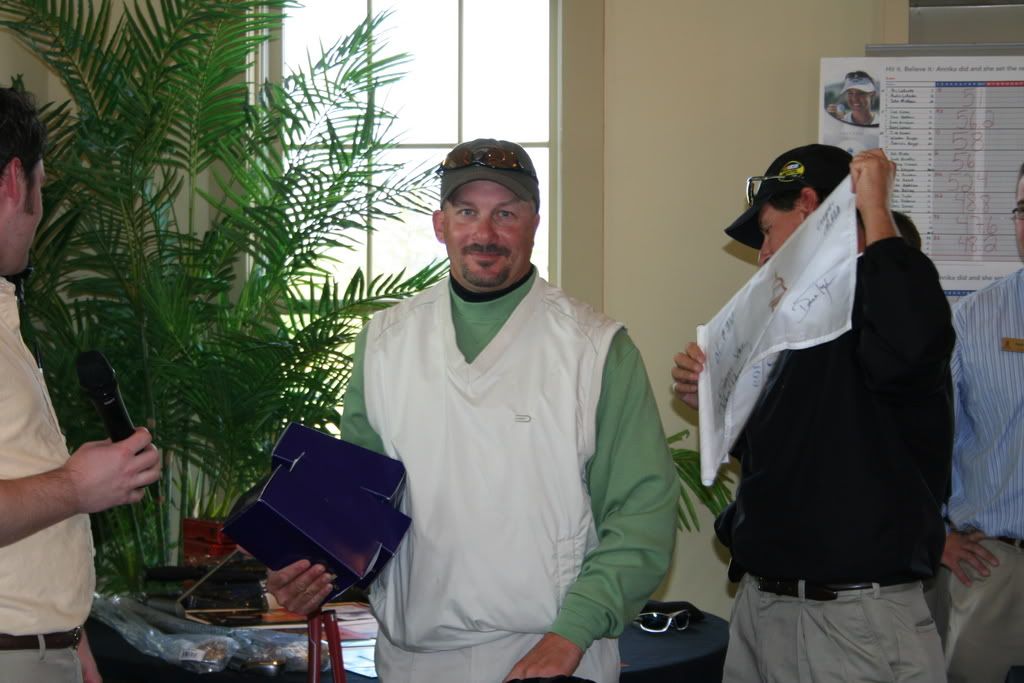 The big winner of the day, Jamie Wood, hit a hole-in-one on hole number 11 AND was closest to the pin on number 16!!! Obviously, we rewarded him with three bottles of Crown Royal for this amazing feat.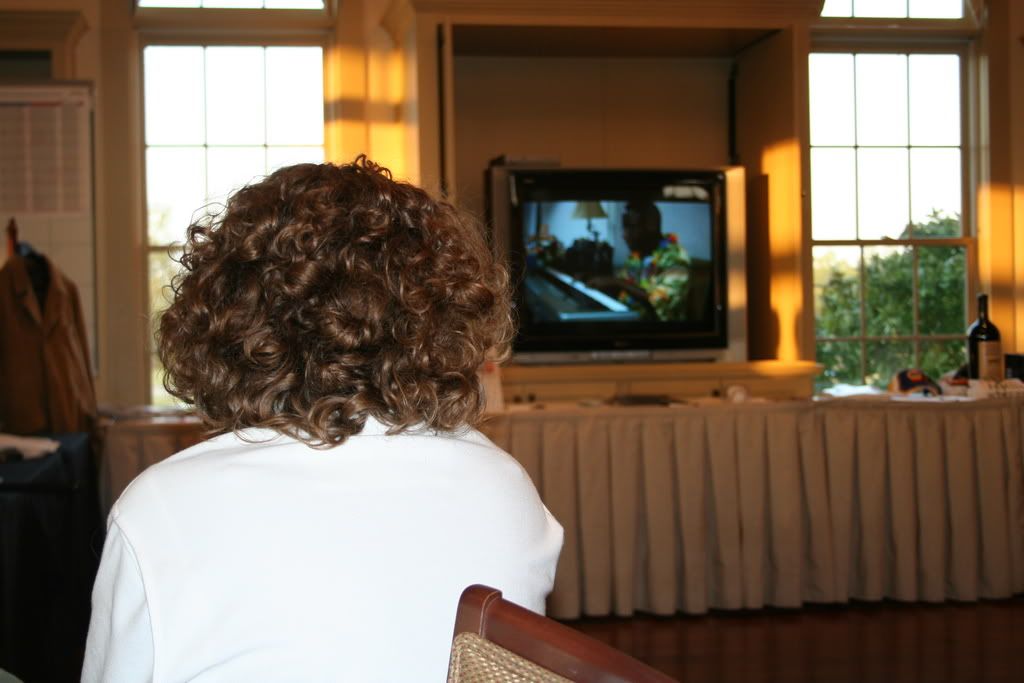 The Next Stop got to unveil our first video, which explains our cause and why we're out to make a difference in the special needs community.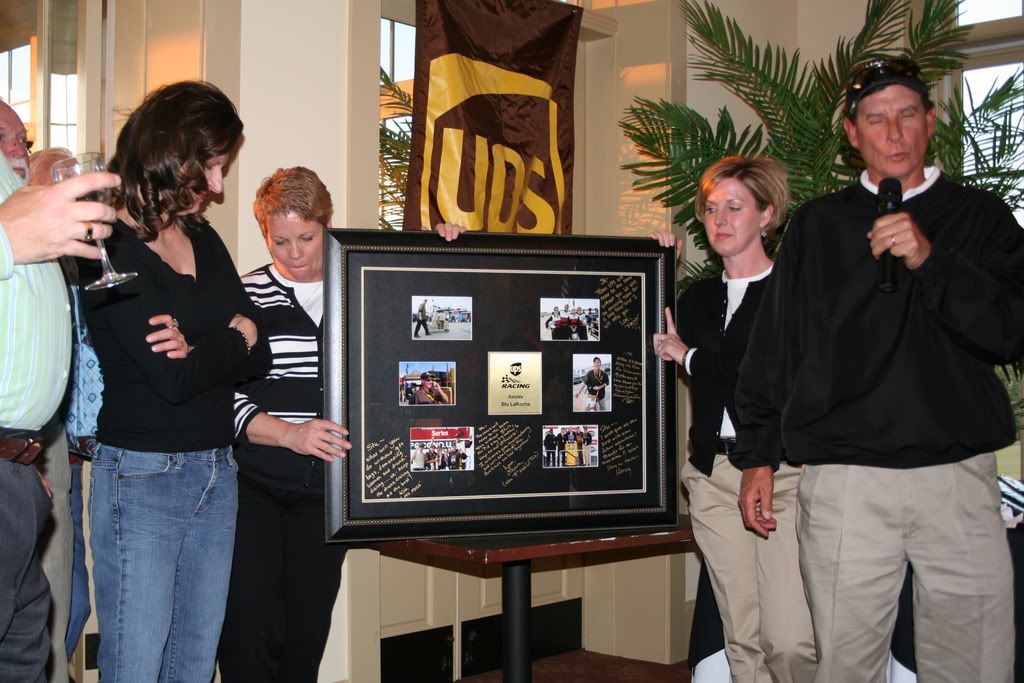 And what would a retirement party be without a nice send-off to Next Stop founder Stu LaRoche, who was given this wonderful gift from his colleagues at UPS Racing.