Dancing with the Stars, The Next Stop's second fundraiser, was held on October 27th, 2007 at the Suwanee Sports Academy. The night began with an ice cream social, where our members served up ice cream, soft drinks, and snacks to the audience. This was followed by a special performance in which members Robert Galabuzi and Lindsey LaRoche both sang, Luke Davis performed as Aldo the Clown, Alyssa Munier read her poetry as well as participated in a special dance with Kimberly Crowe, Kodi Reese, and Brittany Bagley, while Anker Chandan played the keyboard, and Amy Ballew read a special letter for all of those who helped make the night so special. After that, it was time for our guest DJ, Hey Ya, to take over lead our members for the remainder of the evening in a fun array of dances.
This event could not have happened without the help of the following volunteers:
Karin Bowman, Kim Dula, Katrina Furqueron, Ray Doan, Renee Ussery, Barbara Noa, Jennifer Allison, Ben Furqueron, Arlene Noreiga, John and Anne Keegan, Bob and Diane Reynolds, Jack Kenney, Joel Bagley, Sandie Reese, Charlene Cramer, Kym Munier, Rachael Desztich, Miriam Anguilla, and Matt and Darla Gore.
A special thanks also goes out to:
Publix, Bob Vandergriff, Nightglass Media, Suwanee Sports Academy, and Brandon "Hey Ya" Rushin
A few pictures from the evening: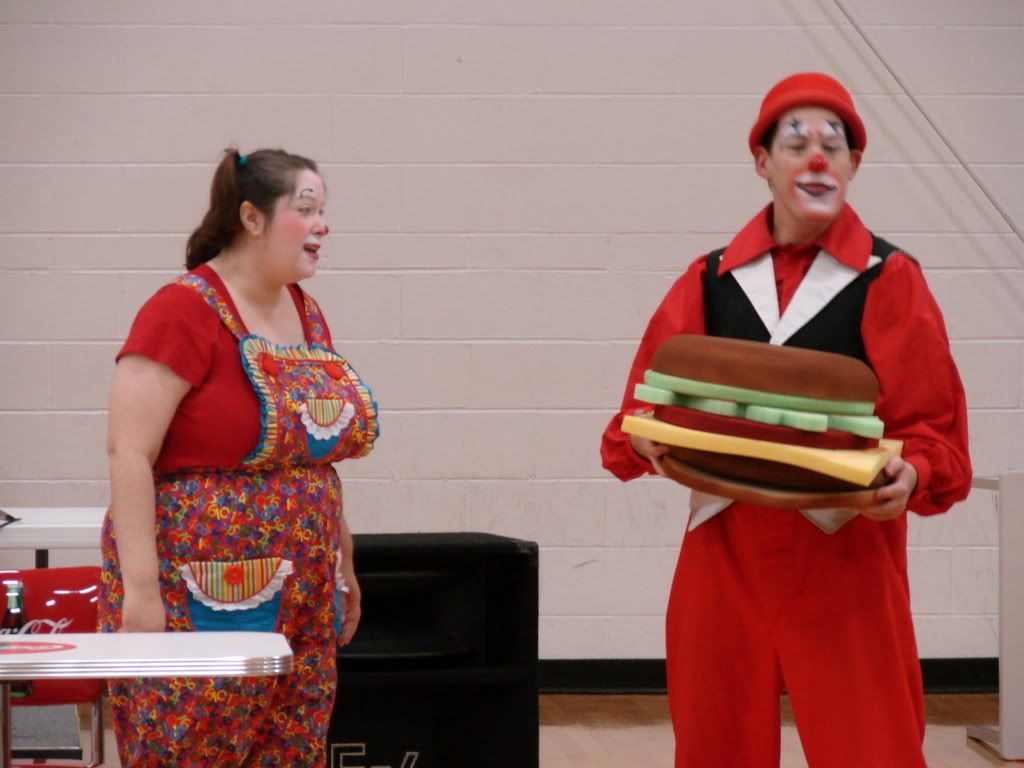 Aldo and Lulu perform their "Burger" skit
The Next Stop members show off their dance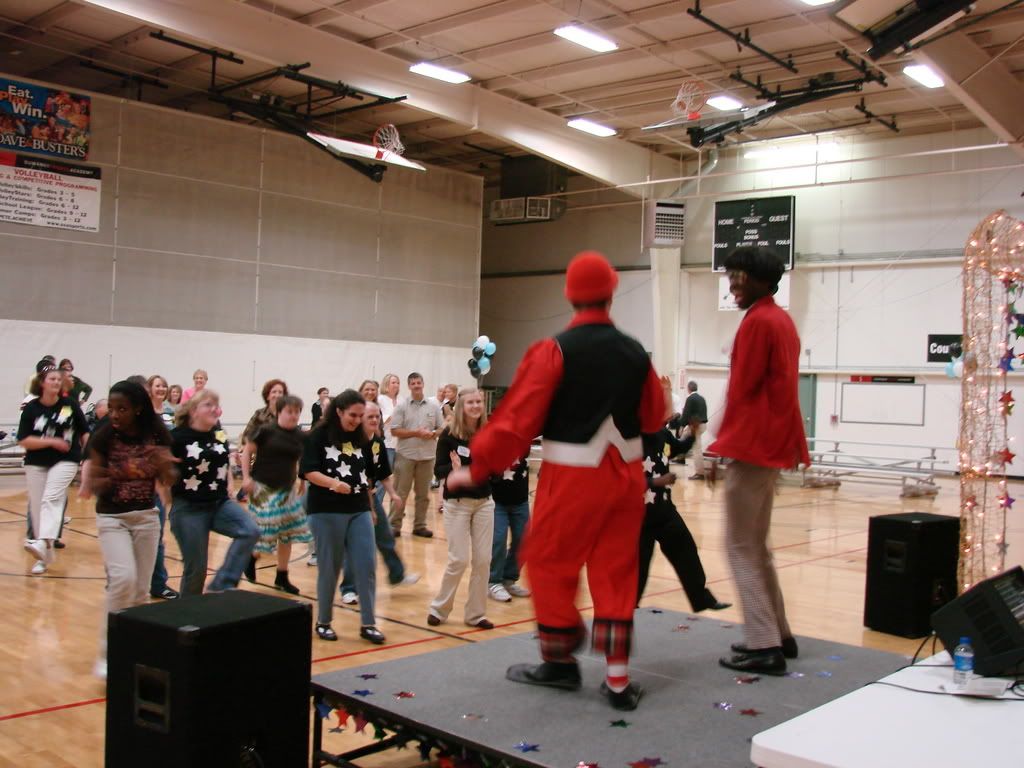 Hey Ya and Aldo get everybody moving!