On April 14th, The Next Stop held its second annual golf fundraiser. It was a little wet, and a little cold, but it was A LOT of fun. Many people came for golf, food, wine, and to support The Next Stop and what we're doing with the special needs community.  We thank everyone that came out, Reunion Golf Course for hosting the event, and especially, the volunteers that made this day possible.   Below are some pictures from a great event.
Getting ready to go!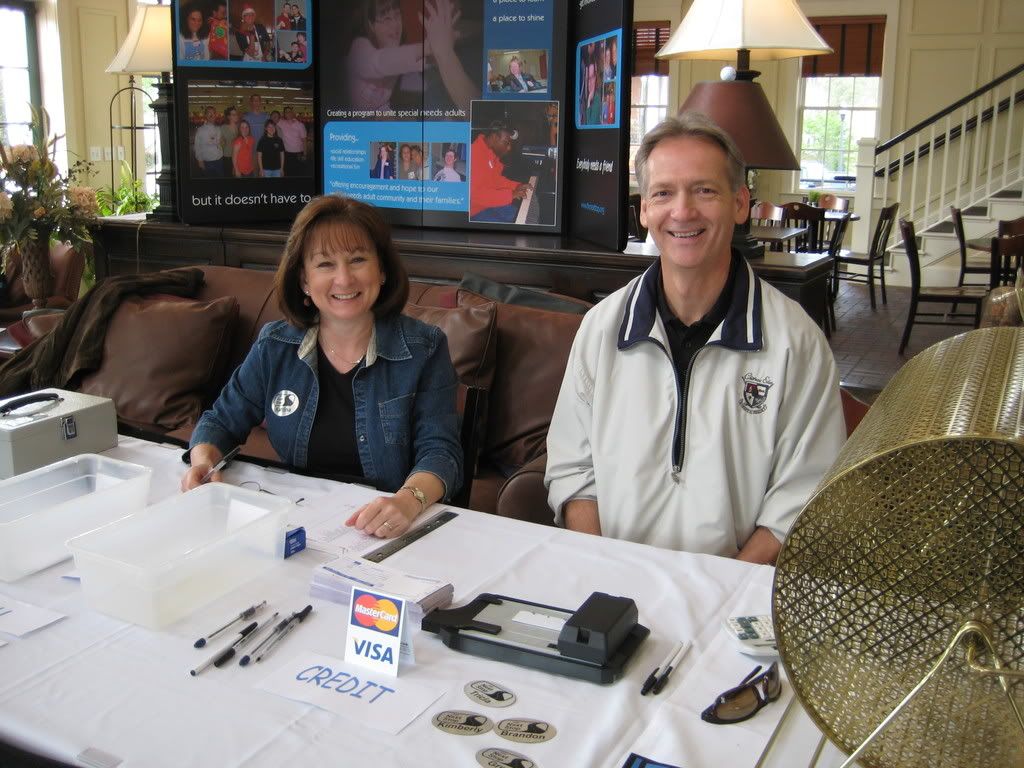 Two of our trusty volunteers, Katrina and Ben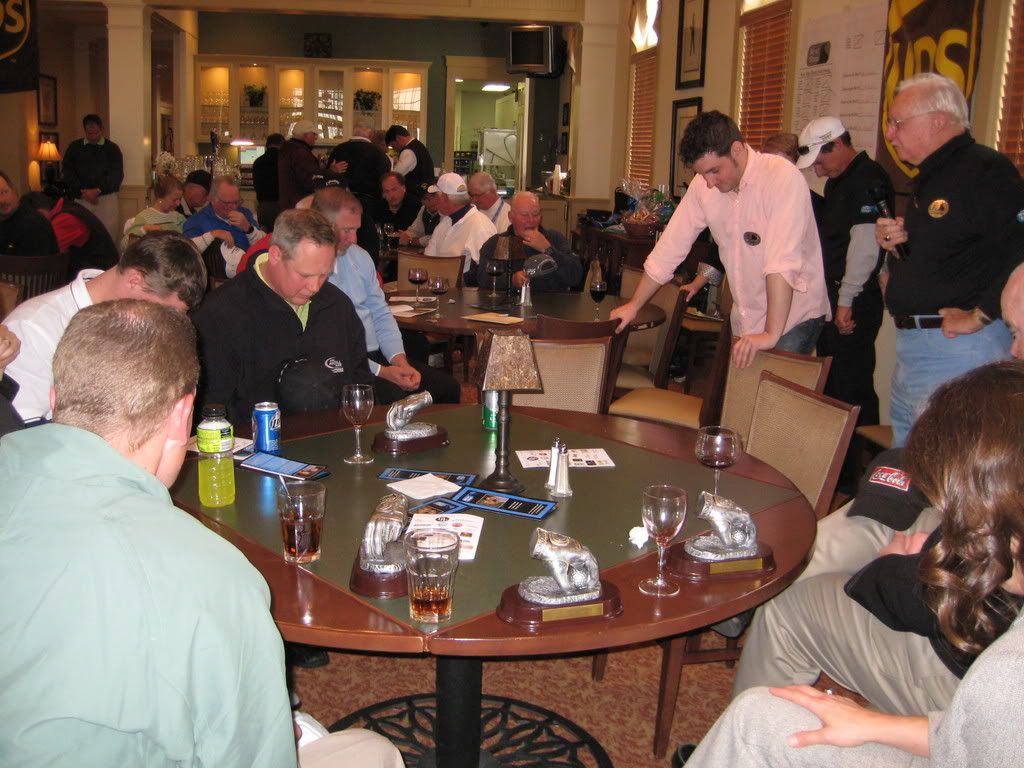 A great blessing courtesy of Charles LaRoche
Somebody got a tasty treat in the silent auction
Team Publix wins the tournament!
Lookin' cool in those Sun Dog sunglasses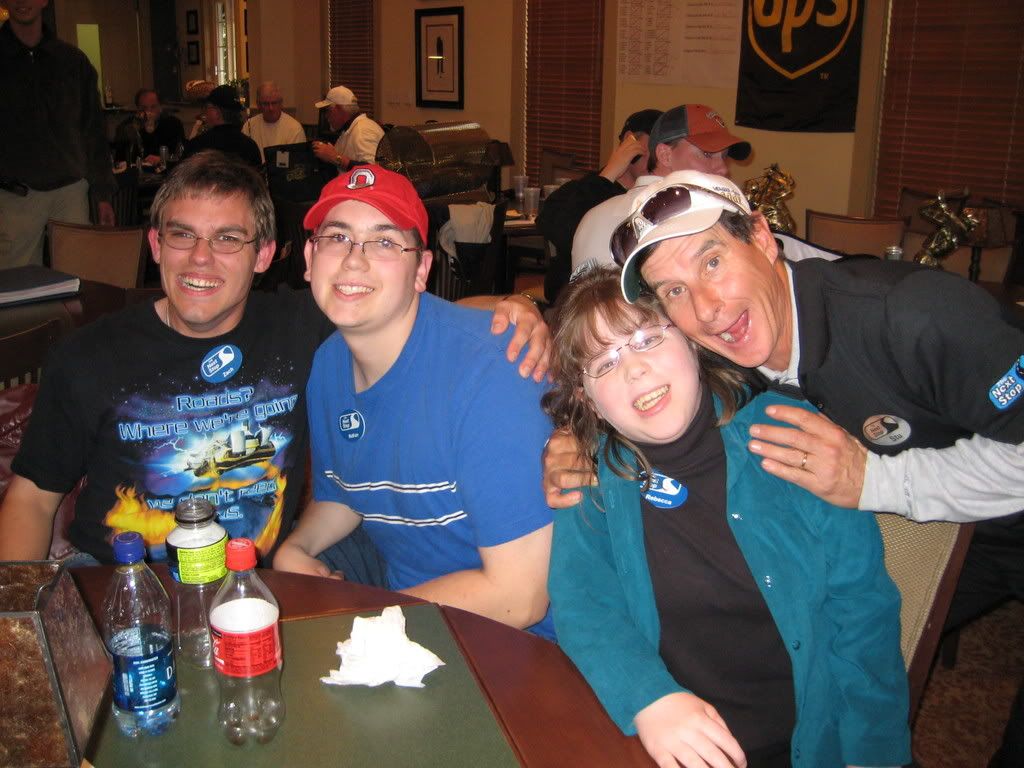 Stu has fun with some of The Next Stop's members.  I wasn't kidding when I said this year's fundraiser was a blast!