Earlier this year, member Amy Ballew led The Next Stop group in a cooking activity.  Amy loves to cook at home, so we invited her to do a cooking demonstration.  Because February was Potato Lovers Month, she put together her famous "Cheese Potato Casserole".  The members participated by putting their own casserole together.  It was all DELICIOUS!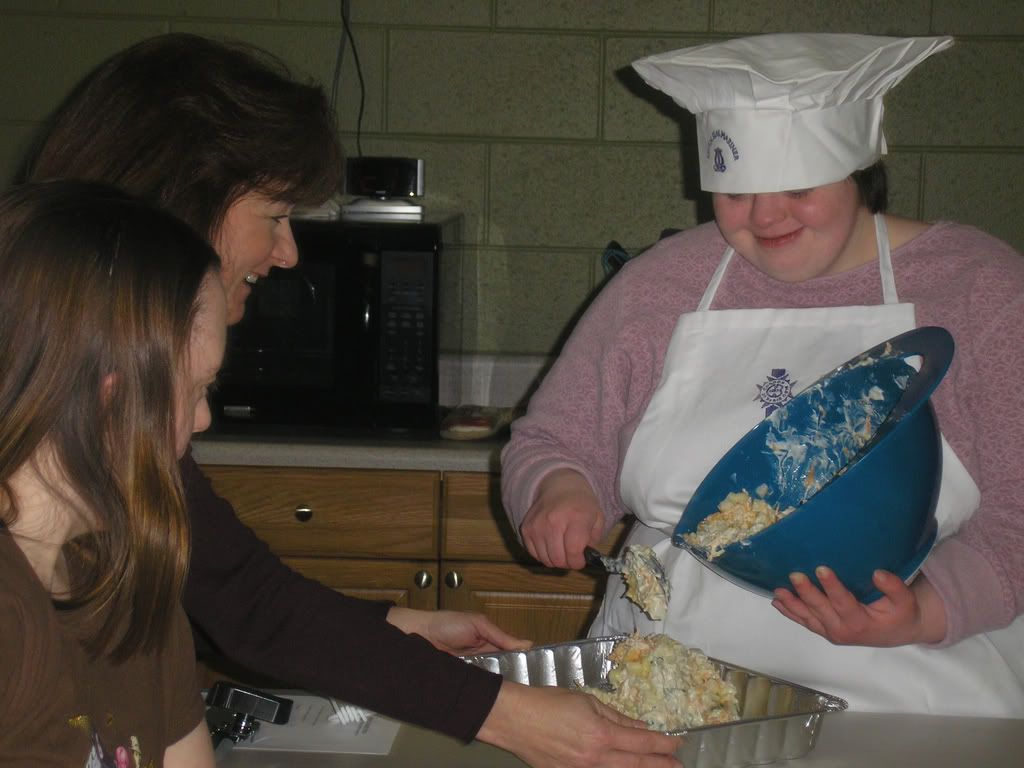 In March, we just made a day out of BUBBLES!  Along with blowing them the old fashion
way, we made a contraption that kept a string of bubbles coming.  During our
Science 4 Fun time, it was also fun and amazing to see what bubbles made of carbon dioxide can do!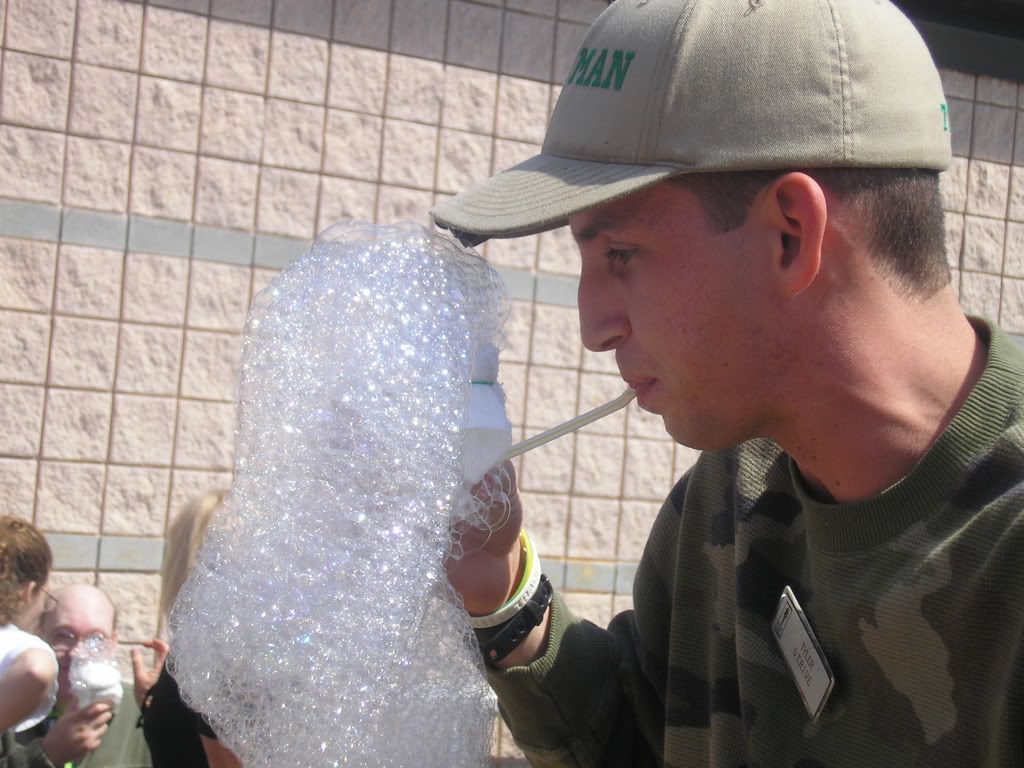 In honor of Dog Appreciation Month, in April we enjoyed two different days
being around some very special dogs.  Goldie, the golden retriever of one of our volunteers, spent the entire afternoon with us.  It was great to have such
a loving companion at our sides all day.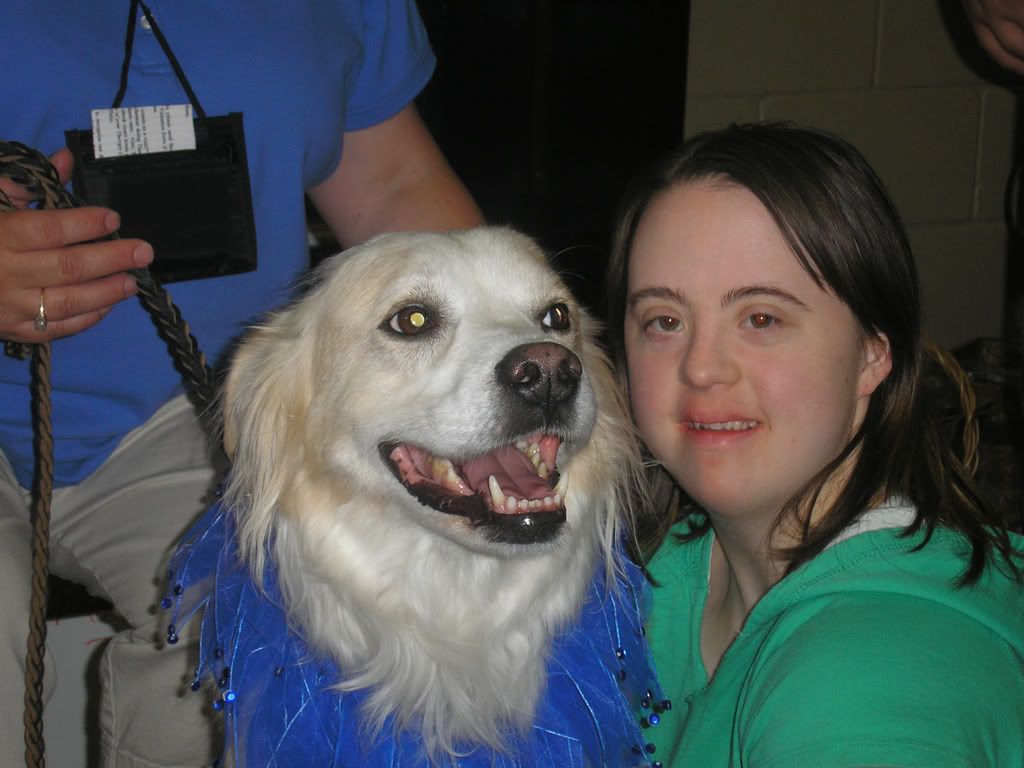 The next week three official therapy dogs visited with their owners.  Hope,
Katie and Daphne have the best job in the world–to make people happy.